Now available: MIPI I3C Basic v1.0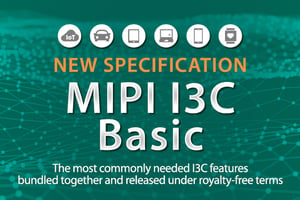 Thank you for your interest in MIPI I3C® v1.0.
MIPI Alliance has now released MIPI I3C Basic v1.0, a subset of I3C that contains 20 of the most commonly needed features bundled together and available under royalty-free terms.
With the availability of I3C Basic for implementation, the download of MIPI I3C v1.0 is no longer available. MIPI members can access the specification on the member website.
Visit the MIPI Alliance website to learn more about I3C and see MIPI's entire portfolio of specifications.