Download the Slave Reset Documentation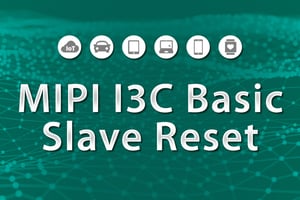 This document is an addendum to the MIPI I3C BasicSM v1.0 specification, describing Slave Reset.
MIPI I3C Slave Reset is included in the main MIPI I3C® v1.1 specification and will be added to MIPI I3C Basic v1.1 (expected mid-2021). Upon the release of MIPI I3C Basic v1.1, this addendum document will be superseded.
Learn more about MIPI Alliance
Visit the MIPI Alliance website to learn more about MIPI membership and see MIPI's entire portfolio of specifications.