Enabling the IoT Opportunity
An in-depth look at how MIPI specifications can be leveraged in IoT designs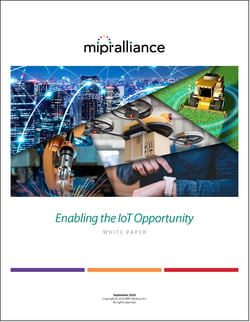 Expanded wireless connectivity, smaller, faster and more power-efficient electronic components and more capable software are fueling a highly competitive IoT device market that is expected to double in size to over 24 billion devices by 2025.
MIPI Alliance can help developers produce winning IoT device designs with its portfolio of physical layer, protocol layer, software, and test and debug specifications that are already ubiquitous for connecting sensors, cameras, displays and other key components in smartphones and other mobile-influenced devices. These specifications can also serve to support the commercial aims of the IoT market as they drive economies of scale, have low cost of ownership, reduce design complexity, aid software development, are 5G ready and enable security.
Scope of the white paper
This white paper takes a comprehensive look at the IoT market and describes how current MIPI specifications match closely with the key design requirements of IoT devices within various market sectors.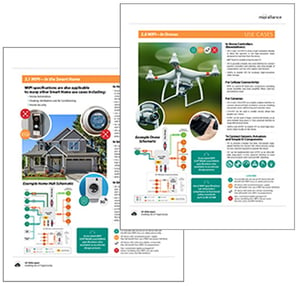 The paper includes the following sections:
An analysis of IoT design needs and their alignment with MIPI specification attributes
A visual guide illustrating the use of MIPI specifications in a variety of consumer and enterprise IoT use cases
An annex that describes each relevant MIPI specification as it relates to IoT design
Read the white paper
To download the white paper, please submit the form on this page. You'll receive a download link on the response page.
---
Learn more about MIPI Alliance
Visit the MIPI Alliance website to learn more about MIPI membership and to see MIPI Alliance's entire portfolio of specifications.